Ousmane Sow un grand homme son oeuvre, la reconnaissance Part.3
8 octobre 2020 / artiste-connu /Commentaires (17)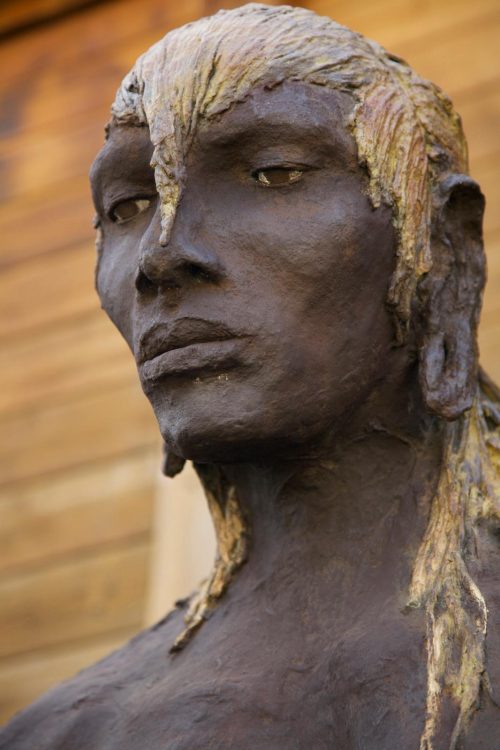 En mémoire du jour où Sow décida d'arrêter son métier de kinésithérapeute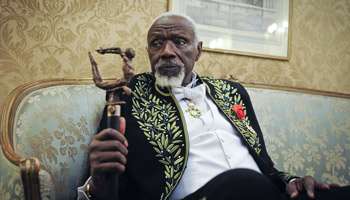 Pour son intronisation à l'Académie des Beaux-Arts, le couturier Azedine Alaïa lui a offert la création de son costume. Ousmane Sow réalisa lui-même la sculpture du pommeau de son épée qu'il a nommé  : « le saut dans le vide ». En mémoire du jour où il décida d'arrêter son métier de kinésithérapeute pour se consacrer entièrement à la sculpture. Il avait auparavant sculpté le pommeau de l'épée d'académicien de Jean-Christophe Rufin. Qui notamment représentait Colombe, le personnage emblématique de son roman « Rouge Brésil ».
Entre temps, Ousmane Sow s'essaye à la réalisation de bronzes, qui finit par le passionner. Il y trouvera sa signature à travers leurs patines parfois très colorées. Plus de quatre-vingt bronzes, grands et petits, virent ainsi le jour. Dont cinq grands bronzes sont installés en France.
Enfin la reconnaissance dans laquelle il n'avait jamais cru. Il n'avait eu de cesse, que d'occulter ce don qui malgré lui s'exprimait sans relâche (Cliquez sur le lien Part.1) . Néanmoins en 2005, Ousmane Sow a fait son entrée dans le Petit Larousse illustré. Puis en 2008, le maire de Genève lui commande une œuvre destinée à son combat pour la régularisation des sans-papiers. Ousmane Sow la nommera : « L'Immigré », qui a trouvé sa place au cœur de Genève.
Enfin la reconnaissance dans laquelle Sow n'avait jamais cru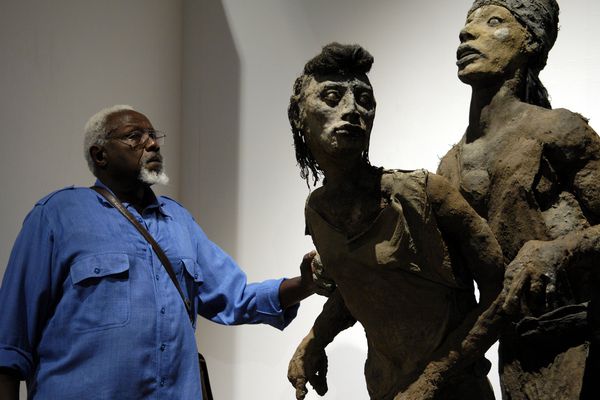 Et puis les années s'enchainent en 2010, le Museum of African Art de la Smithsonian Institution à Washington acquiert aux enchères.
Une œuvre qu'il réalisa en 1989 pour la célébration du bicentenaire de la Révolution française : « Toussaint Louverture et la vieille esclave ». Cette pièce fait partie d'un groupe de sculptures incluant « Marianne et les révolutionnaires » (collections du musée du Quai Branly). Pour son installation, le Museum of African Art dédie une salle spéciale à Ousmane Sow, incluant l'œuvre et une exposition de  photographies d'atelier accompagnée d'une projection permanente du film : « Ousmane Sow », réalisé par Béatrice Soulé.
En 2011,  notamment, à l'occasion du déplacement du monument aux morts de Besançon, parc des Glacis, il réalise une œuvre intitulée : « L'Homme et l'Enfant ». A l'été 2013, un ensemble des trois sculptures existantes. En représentant cet homme et cet enfant dont on perçoit seulement la forme sous le manteau, l'artiste souhaite mettre en lumière « l'action de ceux qui, au péril de leur vie, ont protégé ou sauvé des personnes. » 
Sow et « Toussaint Louverture et la vieille esclave »
En 2013, reprenant le thème développé dans « Toussaint Louverture et la vieille esclave ». L'artiste répond à une commande de la ville de La Rochelle et réalise une nouvelle effigie de Toussaint Louverture pour le Musée du Nouveau Monde. Une pièce qui rejoint également sa série « Merci ».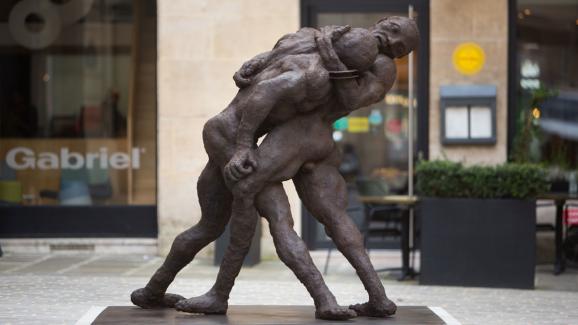 Besançon a acquis en 2003 la statue de Victor Hugo installée le  sur la place des Droits de l'homme et L'Homme et l'Enfant destiné à compléter le monument aux morts en rendant hommage à « l'action de ceux qui, au péril de leur vie, ont protégé ou sauvé des personnes ». Ousmane Sow admire profondément Victor Hugo. Une de ses œuvres l'a particulièrement marqué : « Bug Jargal », écrit à 16 ans par Victor Hugo. Qui d'ailleurs relate le courage d'un esclave qui n'hésite pas à sacrifier sa vie pour sauver son maitre un capitaine de Saint Domingue. Cette statue est l'occasion de témoigner sa foi en l'homme et en Dieu.
Il souhaite créer de nouveaux exemplaires d'humanité passé et à venir. La série intitulée : « Merci » est destinée à rendre hommage aux grands hommes. Qui l'ont aidé « à ne jamais désespérer du genre humain » Et probablement qui comptent pour l'humanité.
« Les Papotes Mystiques » et Médiations et Soin Guérisseur
« Les Papotes Mystiques » tirages de Tarot de Marseille de l'école d'Alejandro Jodorowsky GRATUITS  live les mardis à 21 h 21  en direct sur ma page Facebook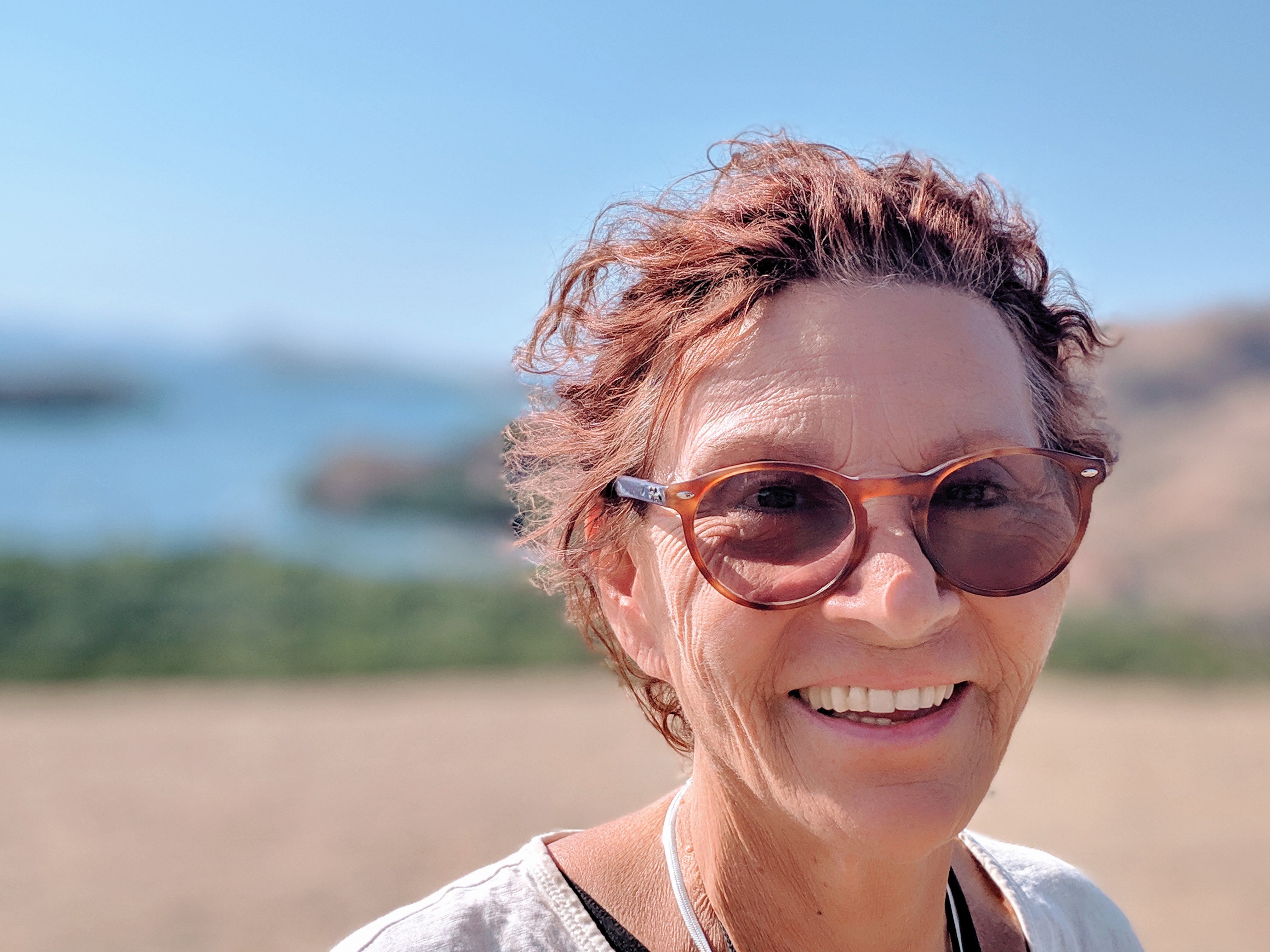 https://www.facebook.com/atlaneAstro/
Je continuerai d'enseigner par mes lectures aidée du Tarot, de l'Astrologie, de la thérapie. Et notamment de tous les supports de guérison à ma disposition pour travailler avec tous.
Inlassablement, je vous aiderai à comprendre qu'il est temps d'être enfin vous. D'être et d'accepter la mission que vous êtes probablement venus accomplir ici bas. Et notamment à chercher sans relâche des chemins qui vous permettront d'être lumineux, sereins, confiants et créatifs. N'oublions jamais que nous sommes tous des facettes du Un.
les jeudis à 21h 21 pendant 45 minutes : Médiation et Soin Guérisseur. Groupe fermé s'inscrire :  https://www.facebook.com/groups/688734415263560/
Pour des consultations privées français, anglais, italien
Joy Jurville  Tel :  +33 661493680
mail : joyjurville@gmail.com
Tags: intronisation à l'Académie des beaux Arts , Ousmane Sow , sculpteur , Toussaint